Art of Conferencing
"One touch of nature makes the whole world kin."
William Shakespeare
Our mantra has always been to bring people "Back to nature" and "far from the maddening crowds, yet not that far away".The concept of "The Tree House Resort" has always been to bring the tired urban mind into the heart of pristine nature and rejuvenating their body and soul with all the necessary mod-cons that have been part of their routine urban existence.
Enquire Now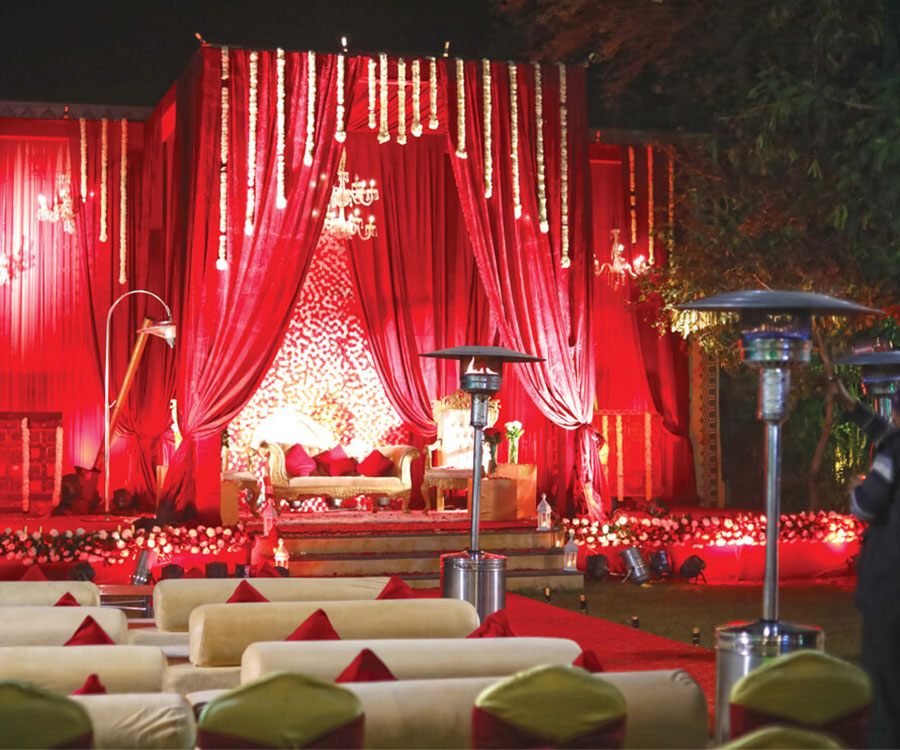 Weddings & Celebrations
"Every flower is a soul blossoming in nature"
Gerard De Nerval
Come get enveloped in the blissful fusion of luxury and nature and let us help you celebrate the most special day in the most spectacular way. With an array of scented seasonal blossoms, ha monious musical tunes of the Shehnai, illuminated lamps shining brightly under the beautiful night sky, delectable gourmet cu sines from across the globe and "attention to detail" service; We assure you of a tailor made fantasy, with mother nature as your witness.
Enquire Now